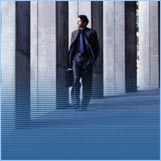 RTO Solutions is dedicated to bringing small- to medium-sized businesses to the web.
Using the latest technology and developmental tools to fit the specialized needs of our clients, our team of developers is hand-picked for each project to provide a custom-fit to each of our projects. Meanwhile the Lead-Developer manages all aspects of the solution, allowing you, our client, to enjoy the benefits of a widely diversified technology team without having to invest in a new IT Department for your company.
Our focus is on you, the client, at all times, bringing you custom solutions to fit YOUR business, not just some cookie-cutter template that you'd need to squeeze your company into.