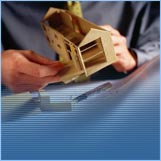 RTOSolutions was founded by Robert T. Owens with the objective of creating and delivering a powerful online application targeted toward the internet.
Robert Owens, Founder and Lead Architect of RTOSolutions, manages Technology Operations for RTOSolutions. He brings over 10 years of application design and development experience to the company. Prior to joining RTOSolutions, Robert's work involved developing transactional Web-based applications for e-Commerce businesses in the 'e-tailing' market space. In addition to his e-Commerce background, Robert has developed multi-tiered customer service and billing applications for use in the deregulated utility sector. He has also worked with technology operations & development in the manufacturing sector and financial services industries.

Robert holds a degree in Computer Science from Northern Illinois University. Originally from Chicago he now resides in Jacksonville, Florida with his family.